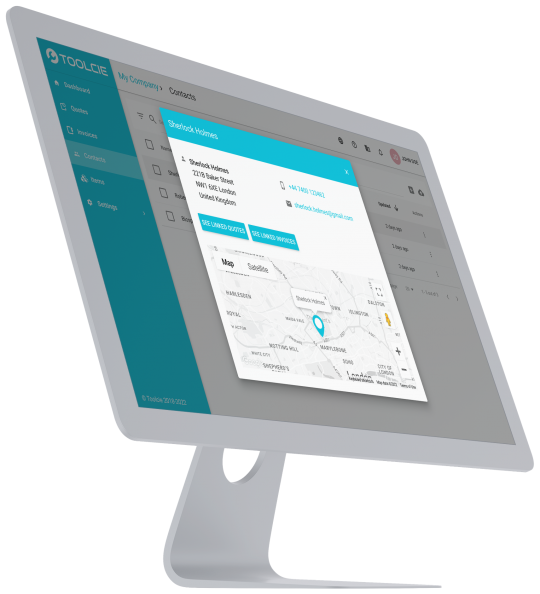 Easily manage your professional contacts
Manage all your current and prospective customers in one place with Toolcie. With just a click, you can add them to your quotes and invoices.
View your best customers and the revenue that they've generated for you.
Find all of your contacts on a map.
Get started
Download