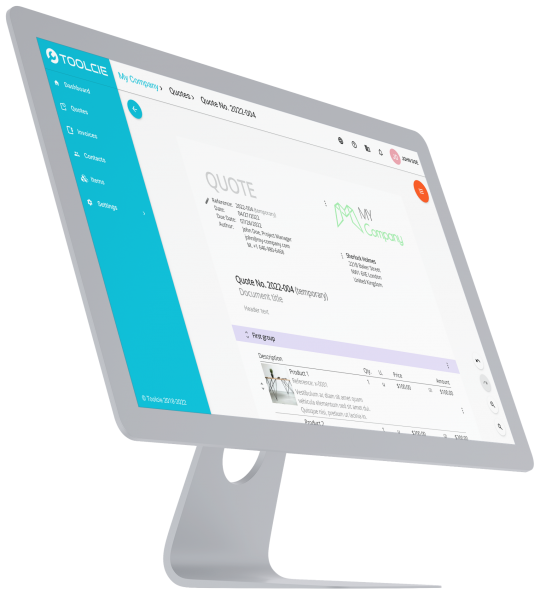 Create complex quotes with your company's branding
With Toolcie, creating your quotes and estimates takes on a new dimension.
Customize the appearance of your estimates to fit your company's brand.
Effortlessly create complex quotes.
Offer your customers the option to accept your quotes online.
Get started
Download
Your customers will accept your quotes & estimates 5x faster on average
Toolcie allows you and your customers to accept and sign your sales documents online, including quotes, estimates, and offers.
Your customers will no longer need to print, sign, and scan your quotes, then send them to you. Everything can be done online in just a few clicks.
Online acceptance is both easy and secure. The signing feature complies with the European eIDAS regulation, guaranteeing the validity of electronic signatures, as well as with the U.S. ESIGN and UETA laws.
Electronic signatures can be written, uploaded, or typed.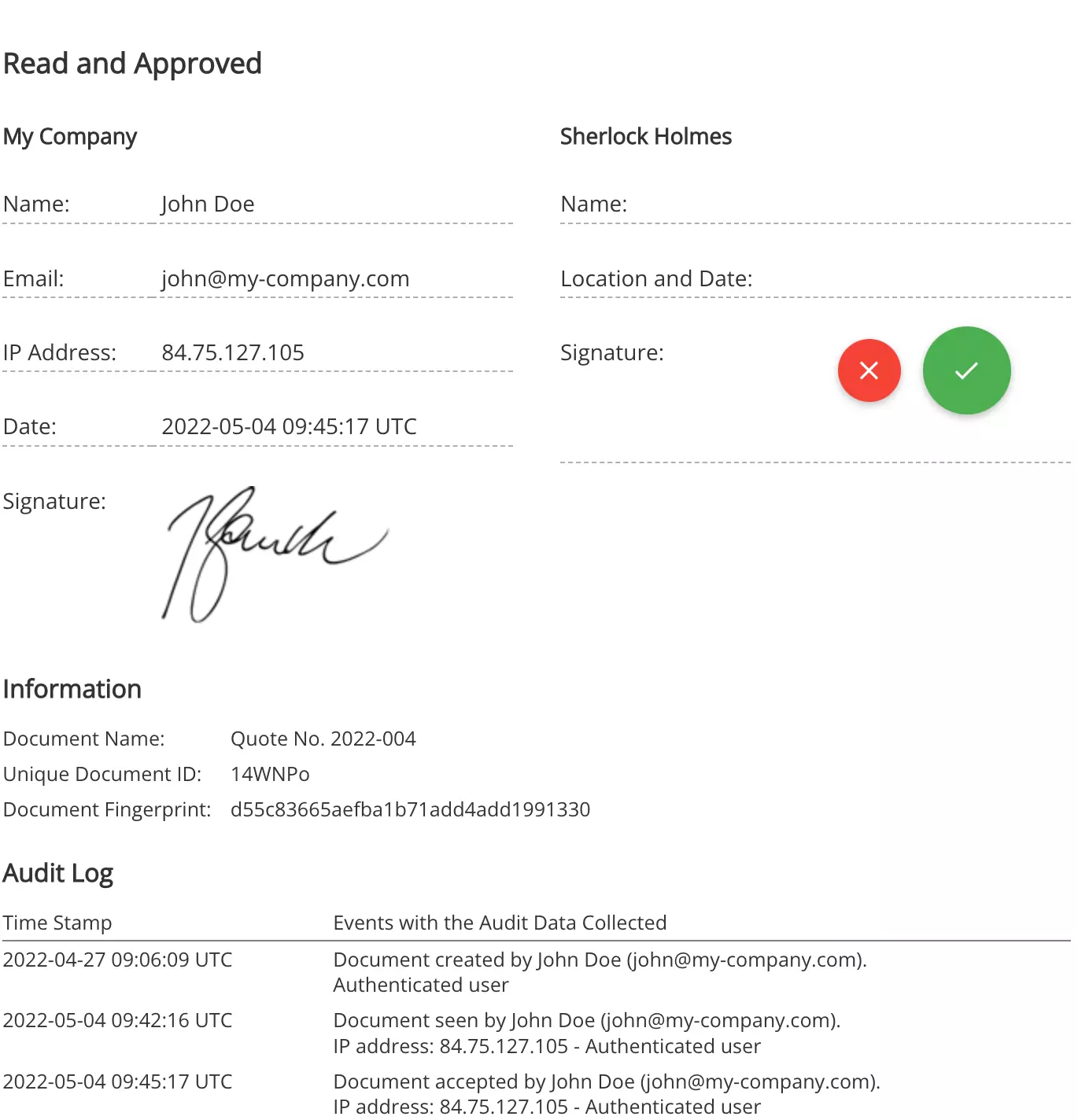 Customize your quote & estimate templates any way you want
With Toolcie, you can choose from over 14 pre-made quote and estimate templates.
Once installed, you can fully customize them by selecting colors, fonts, font sizes, backgrounds, items to be displayed and their placements, resizing your company's logo, etc.).
The tool also allows you to import your own letterheads.