How do I change the status of an invoice or quote?
At any time, you can manually change the statuses of your documents, including canceling an invoice, changing its status to sent, or adding confirmed status to a quote.
To do this, go to the page listing your documents, then click on the color-coded label indicating the document's status. When you click on it, you can select a new status.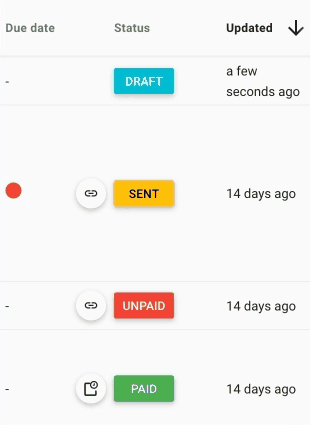 Link to this article:
https://toolcie.com/en/support/k/how-do-i-change-status-invoice-or-quote
Return to articles