15 free quote & estimate templates
Install templates, customize them, and make yourself stand out from the competition!
Customize your quote & estimate templates
The templates are fully customizable. In particular, you can:
select the font of the body text and titles from a list of over 900 fonts
select the colors of the text, backgrounds, and borders
select the font size
change the location of page elements or hide them
select a background for the header and footer, and select an overall background pattern
import your own letterhead template
select the exact location to display the customer's address
add your company's logo and change its size
insert attachments before and after your quotes to add a cover page or your company's brochure
You can install an unlimited number of templates and they're totally free!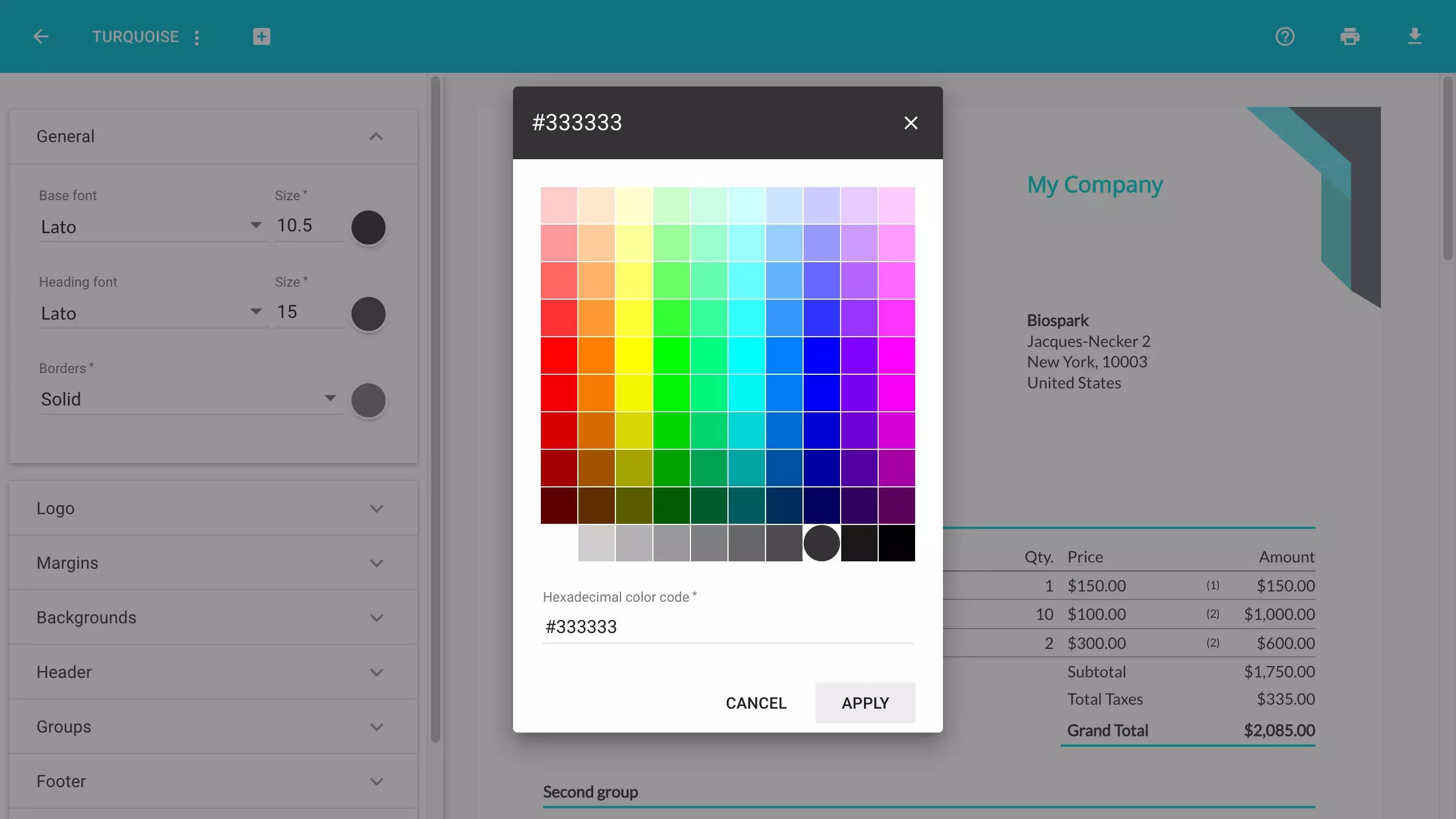 Like Excel and Word, but better!
Imagine a tool with Excel's calculating power and Word's easy page layouts, but specialized for creating sales documents such as quotes or estimates.
With Toolcie, you don't have to worry about page breaks, calculation errors or forgetting important information. All that is easily and intuitively managed for you.