How do I change the reference numbers of quotes and invoices?
If you want to change the format of the reference number for future quotes and invoices, go to "Settings > Quotes/Invoices" from the main menu.
The field "Reference number format" allows you to modify the reference number. You can use different tokens that will then be replaced by the correct values. Examples: Reference ID, day, month, etc. You can preview the final result just below the field.
It is also possible to choose whether reference numbers reset monthly, yearly or never.
Both annual and monthly resets will have to use a reference number format with the [year] token, and monthly resets will also need the [month] token.
If you want to modify the reference for a specific quote or invoice, you can also do so while editing the document by clicking on the contextual menu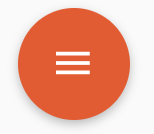 then on the settings button

.
If your company is subject to France's VAT fraud prevention law, you cannot modify the reference number format for invoices. If needed, you can create a ticket via the support center and we will handle the modification.
Link to this article:
https://toolcie.com/en/support/k/how-do-i-change-reference-numbers-quotes-and-invoices
Return to articles