Managing discounts on quotes and invoices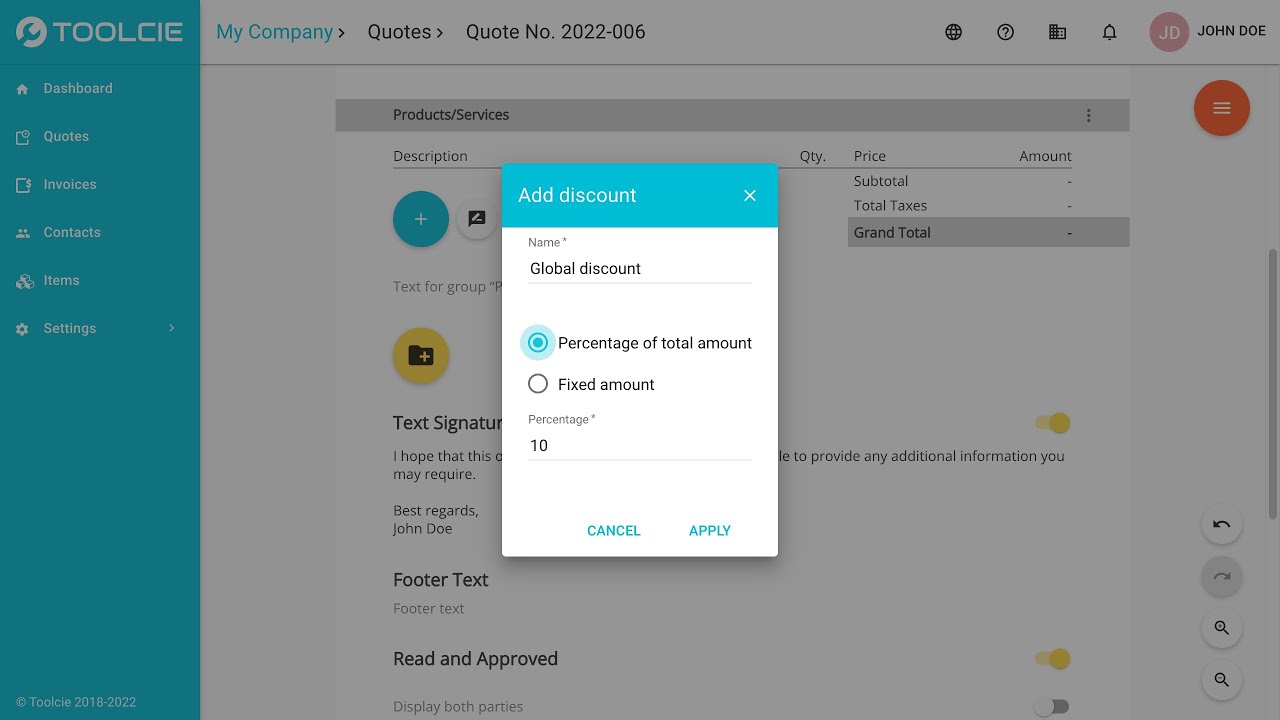 Toolcie allows you to manage discounts and other price reductions on your quotes and invoices in several different ways.
You can add discounts per line/entry, but also by group of entries (overall discounts).
The discount always includes two fields:
the type of discount: percentage or fixed amount
the value of the discount
How do I add a discount to a line item?
To add a discount when creating an entry, just click the

"Discount" checkbox, then complete the fields described above.
For a line/entry that's already been created, click on the contextual menu

to add the discount.
How do I add a discount to a group of items?
If you want to add an overall discount or a discount to a group of items, click on the "Add"

button, then on the "Discount"

button.
If you want to apply a discount to the total amount of the document after taxes (e.g., VAT), choose the discount type "Fixed amount", then check the box "Calculate on the total tax incl.".
Link to this article:
https://toolcie.com/en/support/k/managing-discounts-quotes-and-invoices
Return to articles