Managing invoice reminders
How invoice reminders work
When an invoice is in "Sent" status, the due date automatically appears on the page listing all invoices in a visual format 

.
When you hold the cursor over it, the number of days remaining before the due date appears. Toolcie sends an automatic notification to the invoice creator on the due date.
You can create an invoice reminder at any time to send to the customer. The invoice reminder feature creates a new "Reminder"-type invoice containing all of the information from the original invoice.
Once the reminder invoice has been sent, the original invoice status will move to "Unpaid". The reminder invoice will then take its place. You can generate as many reminders as you like. Generating a reminder can be done via the original invoice or via a reminder invoice.
The "Display linked invoices" button appearing on the page listing all invoices 

 allows you to show the original invoice and the linked reminder invoices. This button automatically appears when invoices are linked together.
All default settings for reminders (such as fees, the due date, and text, particularly for email) can be found via the main menu in "Settings > Invoices", then on the "Reminders" tab.
How to create a reminder invoice
To convert an invoice to a reminder, on the page listing all invoices, click on the contextual menu located on the right 

 then click "Convert to reminder"

.
When converting, you can indicate reminder fees.
​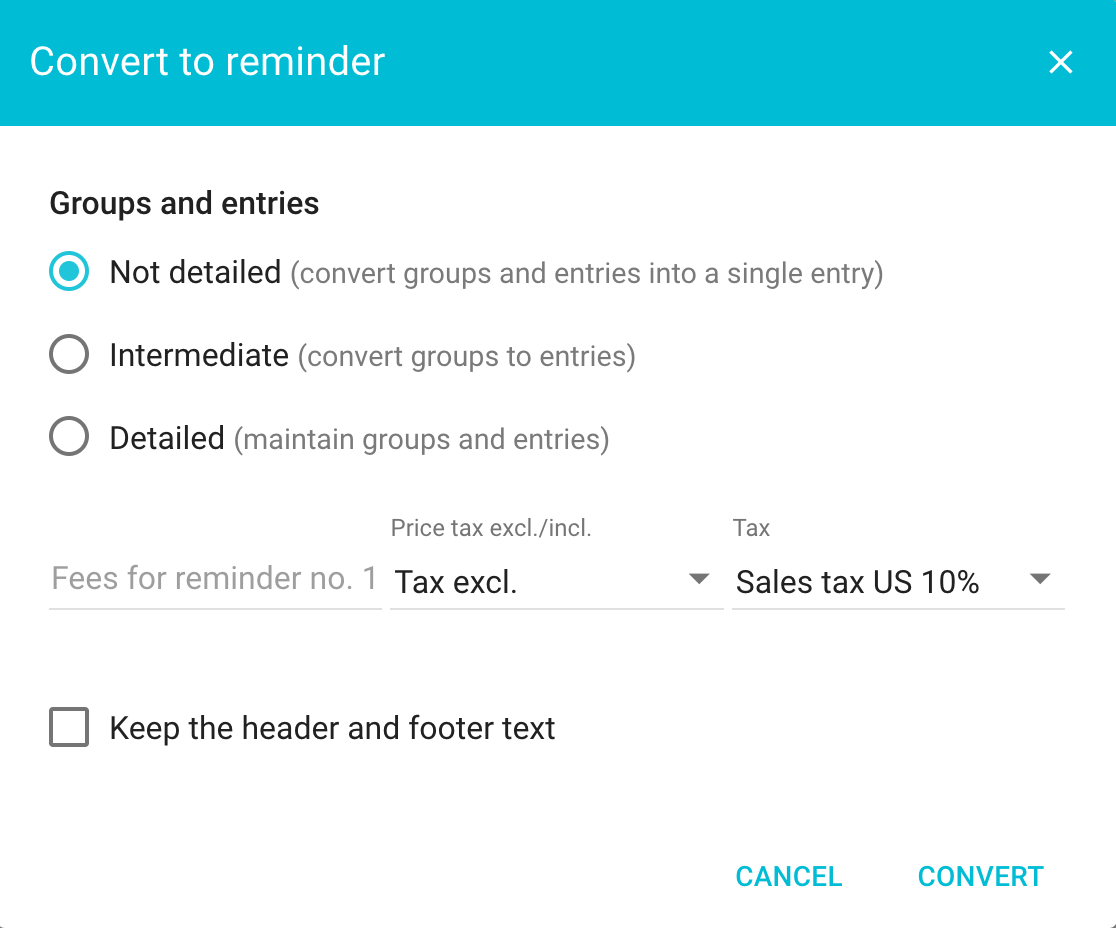 Link to this article:
https://toolcie.com/en/support/k/managing-invoice-reminders
Return to articles